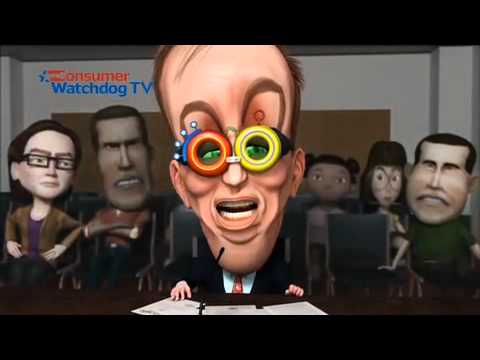 A consumer advocacy group has hired a van to drive around the streets of Washington D.C. playing an animated cartoon lampooning Google's outgoing CEO Eric Schmidt for previous statements he's made concerning Internet privacy.
The group, Consumer Watchdog, said that it will send a truck around the streets of the nation's capitol to "make the case" for why Congress should call Schmidt to testify under oath about Google's interception of private transmissions of Street View Wi-Fi data . When the news was first disclosed, Google claimed the interceptions were accidental.
This went on for four years. Google said it halted the practice after it realized that it has been inadvertently collecting the data. But that disclosure triggered sharp criticism from some members of Congress.
Schmidt, who last week announced he would be stepping down as CEO, only enraged privacy advocates with comments that appeared insouciant, if not dismissive. His most famous declaration being: "There is what I call the creepy line. The Google policy on a lot of things is to get right up to the creepy line and not cross it."
The Consumer Watchdog video revisits that line – along with a few other of Schmidt's "greatest hits" – in a bid to turn up the political heat. In a statement accompanying the cartoon video, the organization said that "for three years, Google street view cars collected wireless data from tens of millions of homes in 30 nations. It was the largest wire-tapping scandal in world history, yet Congress has not held a single hearing. Let's change that."